In order to use the integrations most of them require an API key, which can be generated on any Mailcheck account.
Open your Mailcheck account and click "API" from the top menu.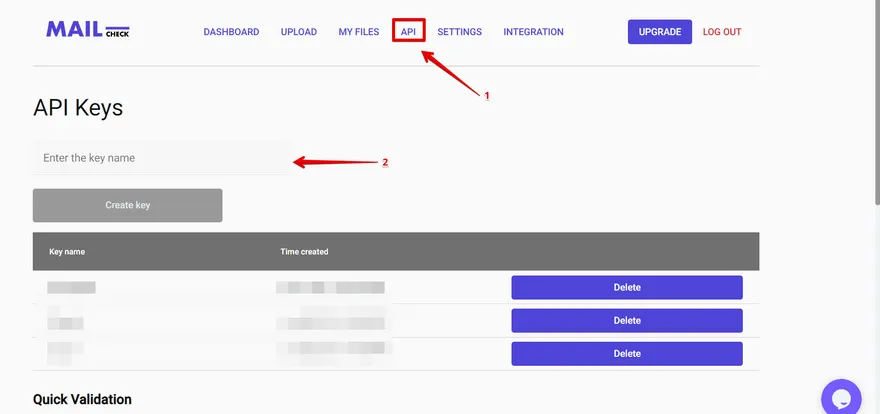 Type the name of your Integration and tap "Create key".
Copy your Key, now you can use it for your integrations.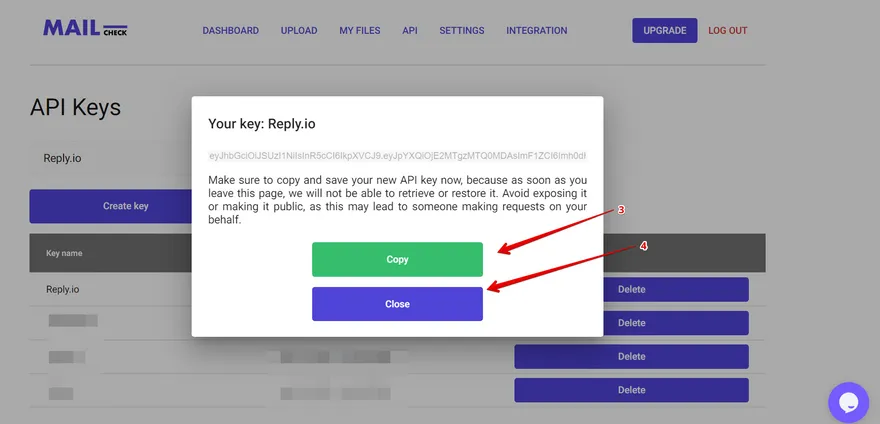 Please note: don't share or send to anyone your API key.
Please reach out to us, should you have any questions support@mailcheck.co