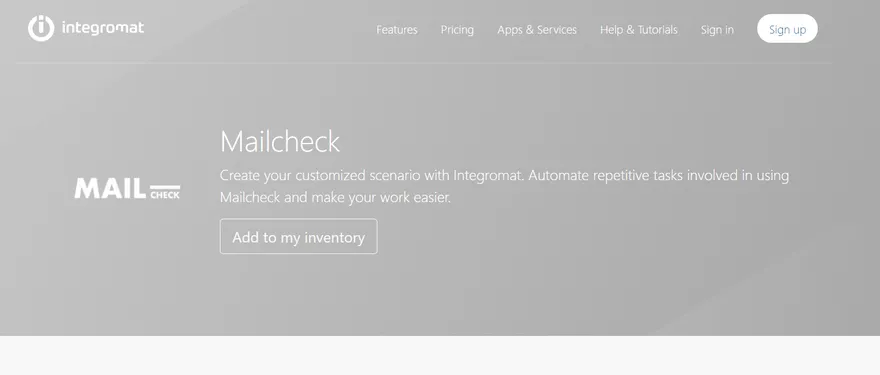 Click "Add to my inventory" and follow the instructions to "Sign up".
Once signed up you can "Add to my inventory" our app and click "Start using Mailcheck".

Choose the service you want to integrate with (Mailchimp, Google Sheet, ActiveCampaign, etc.)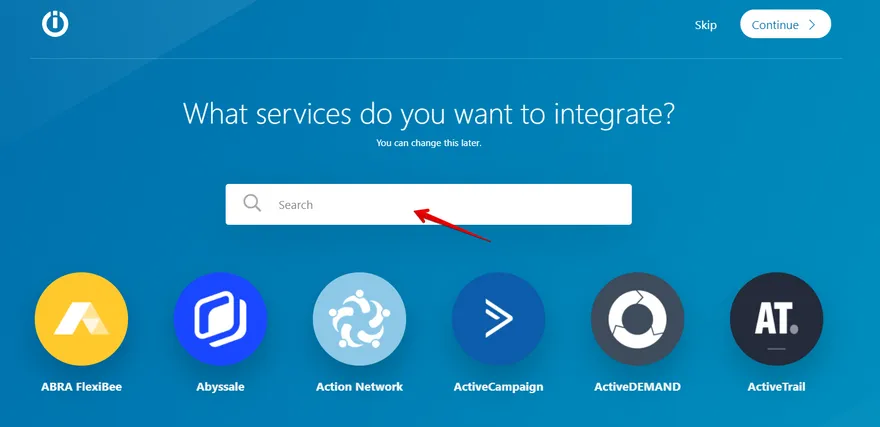 Once chosen click "Continue".
I am going to use "Mailchimp" as an example, however, you can use any of the existing apps based on your preferences.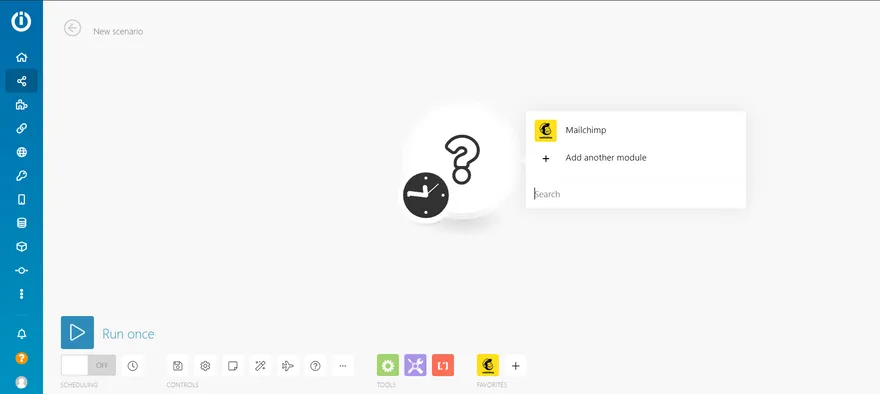 Click on the sign of Mailchimp or any other app you are using, and find "Get a list"
Now, set you your Mailchimp account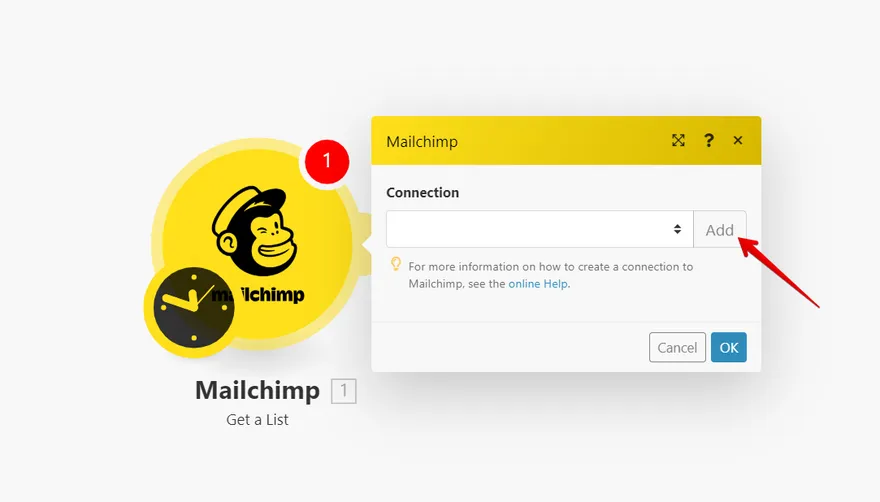 Follow the next steps to authorize your Mailchimp account
Once authorized, deactivate "Map"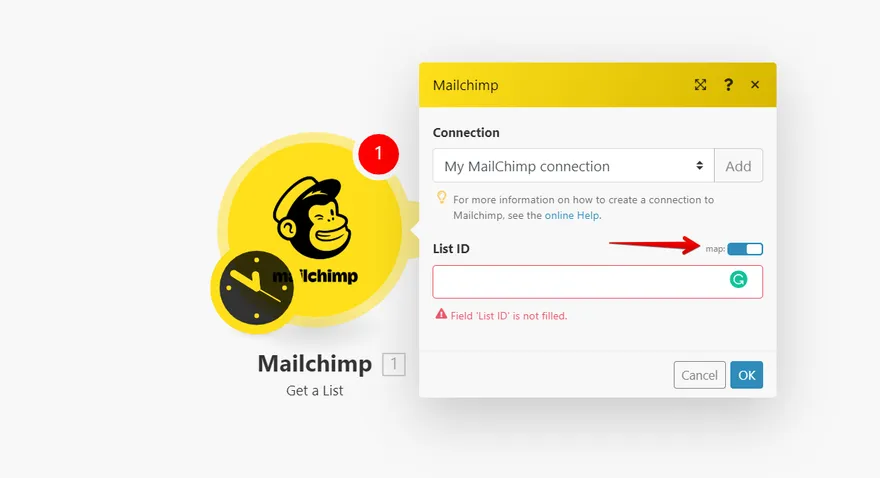 Select your List (usually named under the name of the audience)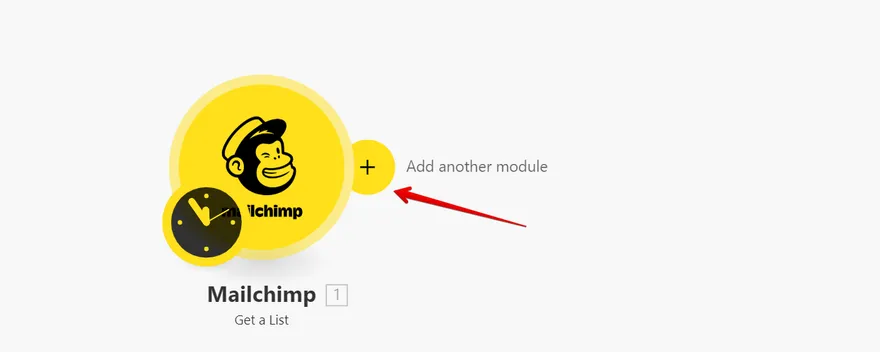 Find Mailcheck to connect with the previous module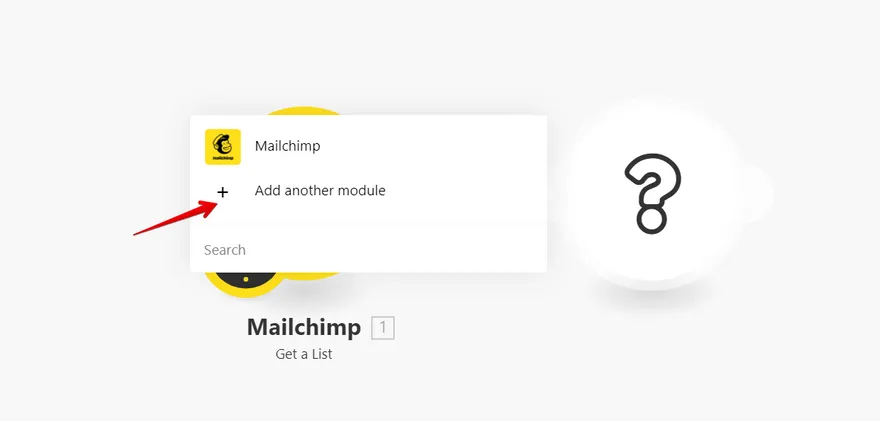 Click on "+" and type "Mailcheck"
Choose "Single Email check"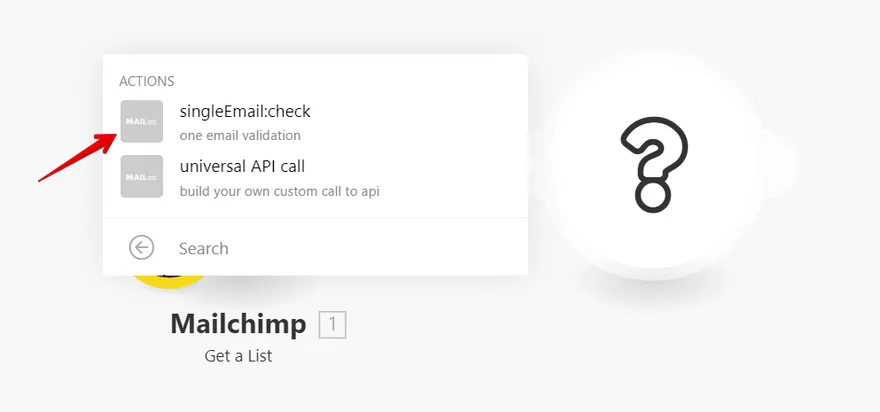 Click on "Add"
Go to your Mailcheck account and click "API" from the Top menu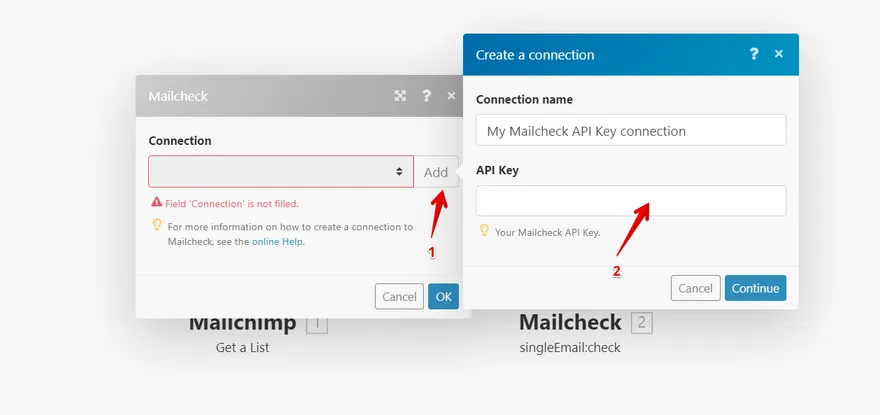 Copy your API KEY and get back to Integromat to paste it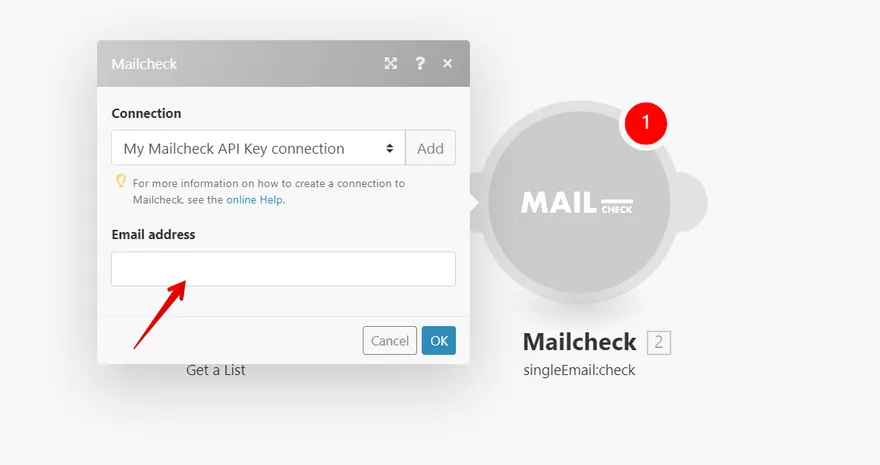 Choose "Email from the modal window"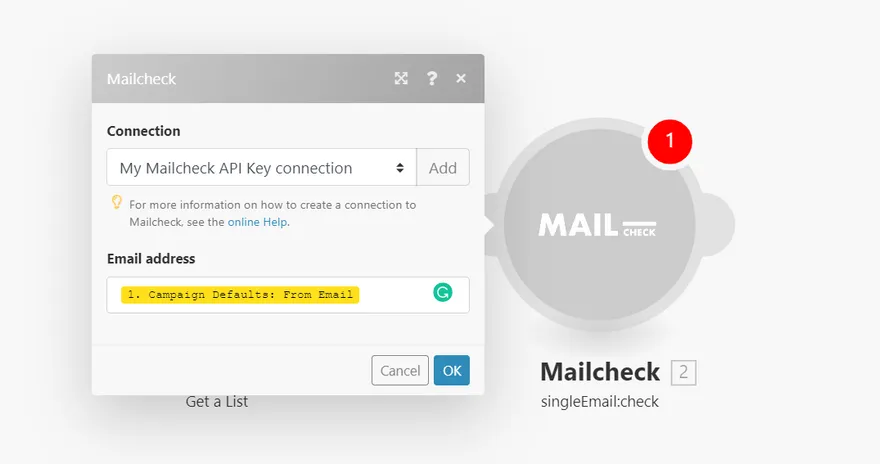 And now we want to update our segment pasting "Mailcheck Trust rate" to define the validity of the email
Adding another Mailchimp Module

We need to choose "Mailchimp" again
And from the Modal window "Add/Update subscriber"
Choose your list from the dropdown menu and make sure "Map" disabled
Choose on the "email address field "Email address" however, make sure the Map is "ENABLED"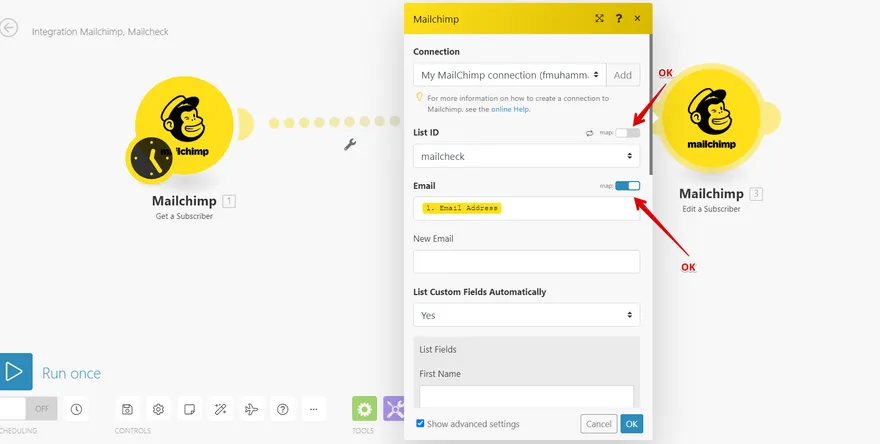 Set tag
Choose "trust rate" from the modal window option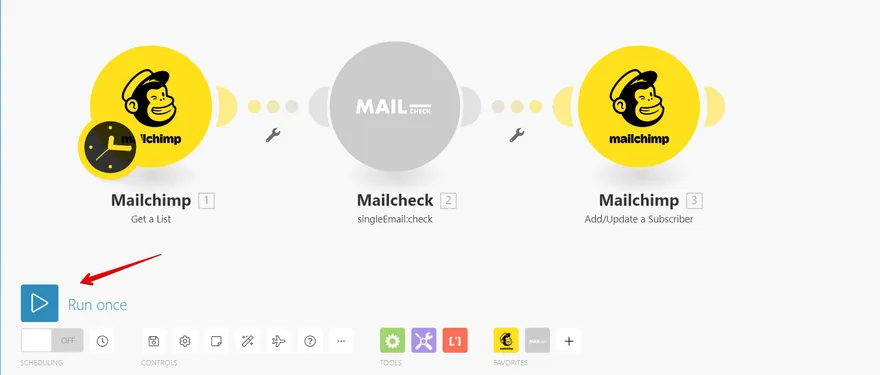 And your integration is fully working now. If you can't make it work, please reach out at integromat@mailcheck.co
Other popular integrations guides: Mailchimp, Woodpecker, MailerLite, Make.com, SendGrid, Zapier.