If you obtain a Mailcheck.co account, please go to Integration and choose WoodPecker.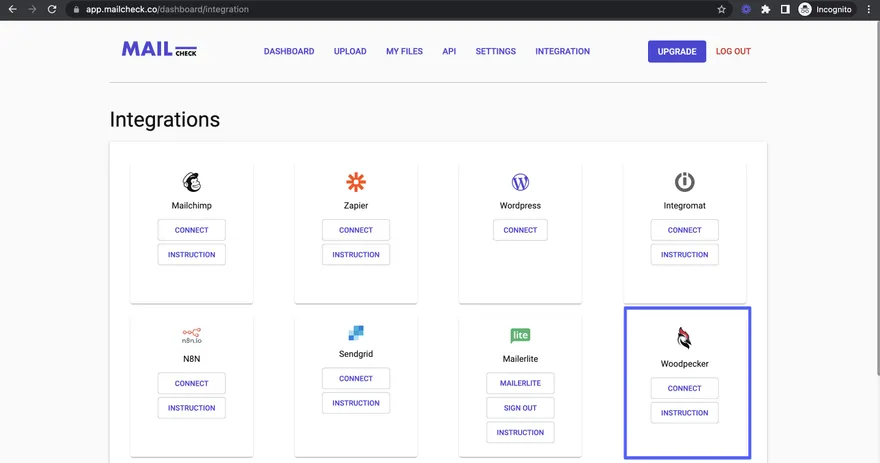 Copy your WoodPecker API Key and insert it in the pop up triggered by "Connect".
Once you connect your API key please click on "Woodpecker" button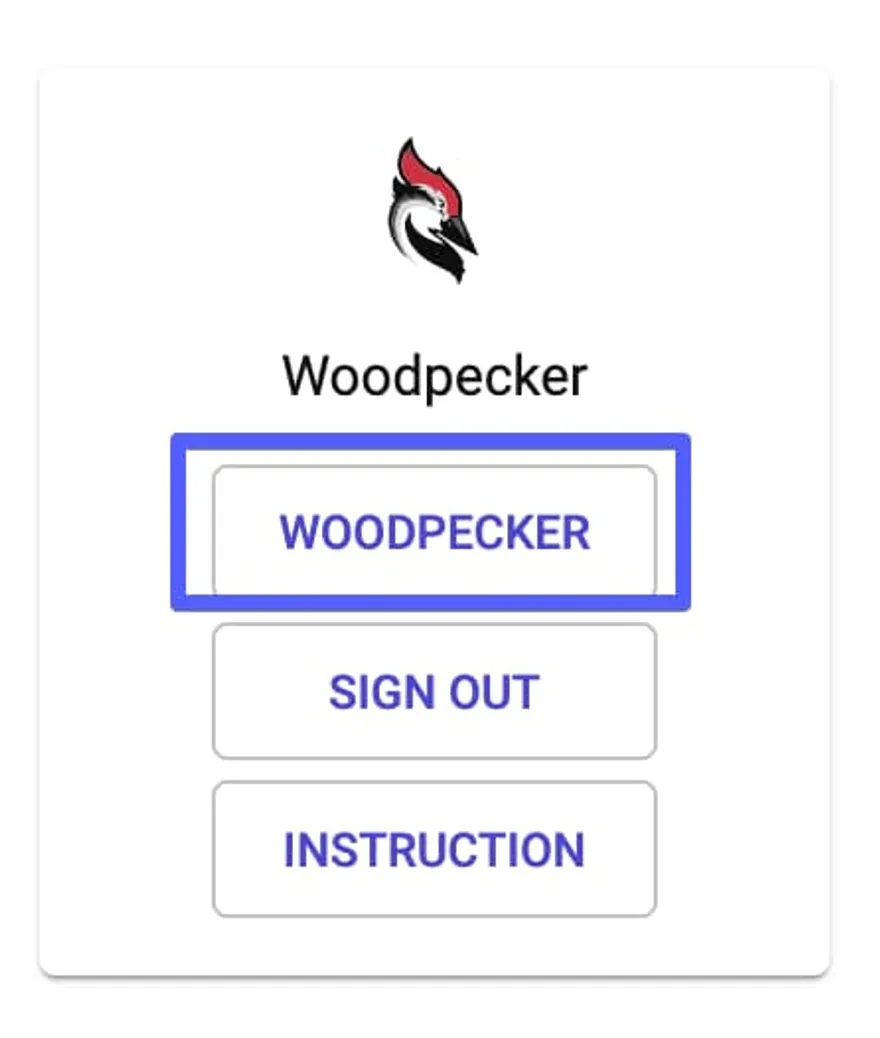 In the campaigns tab click "Process"

As soon as the progress bar reaches 100% you can switch to "Woodpecker" and check the results without even pulling all leads out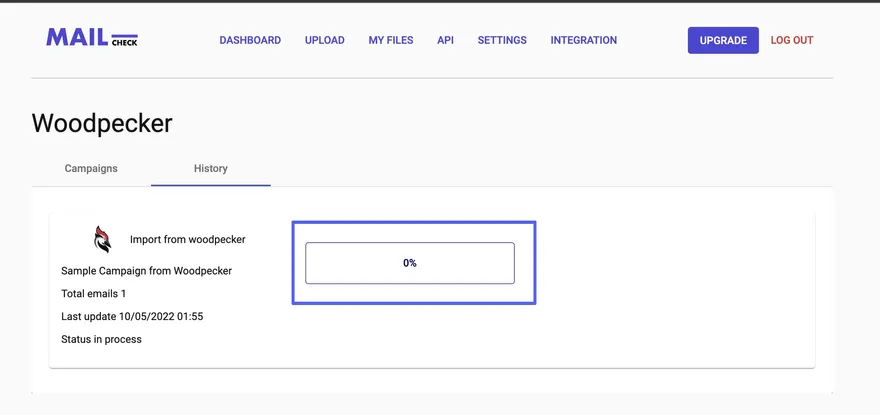 Upon completion, you have two methods to migrate the results of the validation:
Manually by downloading directly to yours PC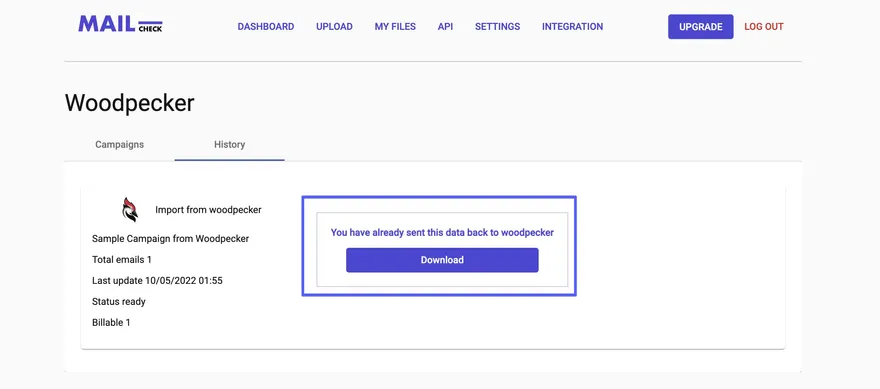 Or automatically - all you have to do is to go to your Woodpecker account and see the results
Go to "Prospects" in your WoodPecker account
Scroll horizontally and find a column "tag" here you may find a Mailcheck.co results

Other popular integrations guides: Mailchimp, Zapier, MailerLite, Make.com, SendGrid, Integromat.